Cluster of Czech Furniture Manufacturers - Bioeconomic atlas NCA, Czech clusters and their members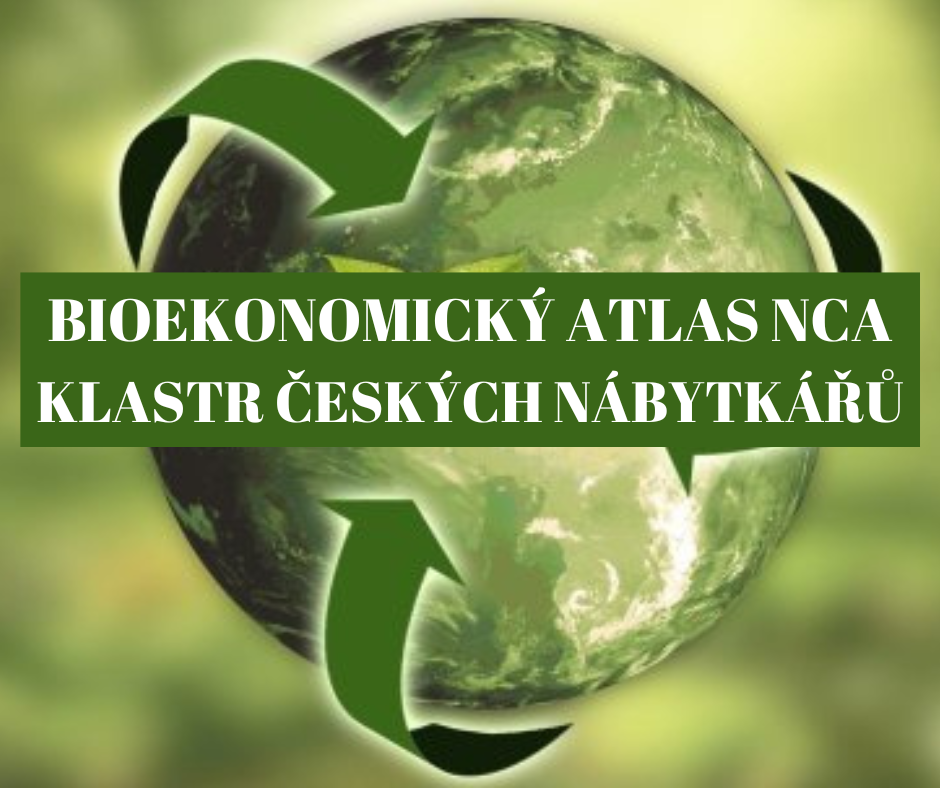 Cluster of Czech Furniture Manufacturers cluster introduces its members, which contributed to the Bioeconomic Atlas NCA. The atlas was created thanks to the project DanuBioValNet (01/17-06/19) and GoDanuBio (07/20-12/22), co-financed by the INTERREG DANUBE programme. 
Bioeconomic Atlas NCA introduces clusters, companies and institutions from the NCA membership base dedicated to using renewable biological resources (RBS) for innovative technologies and products. 
Cluster of Czech Furniture Manufacturers
The Cluster of Czech Furniture Manufacturers, together with 51 members, is the largest cluster organisation focusing on the furniture and woodworking industry and interior design. Since its establishment in 2006, the cluster has been supporting its member companies' international competitiveness and economic growth by emphasising research development, development and innovation, community in the furniture industry, educational activities and strengthening the internationalisation of the cluster. The cluster is involved in research, experimental development and innovation projects supported by public funds or promotes such projects. As part of cluster activities, the cluster also builds a shared infrastructure to help its members minimise R&D&I costs. The Cluster of Czech Furniture Manufacturers is a leader of cluster initiatives; it is an open organisation that can be joined by any Czech furniture maker who identifies with the cluster's goals and vision. 
The cluster is not lagging behind in the field of bioeconomy and circular economy. In the project "Greening of production", which focused on the development of innovative materials using secondary and recycled materials from textile and wood production and modern technologies reducing the ecological intensity of production, new products were created from renewable biological resources:
The sandwich panel with improved mechanical properties is a cross-linked sandwich composite panel with a core of recycled or secondary textile raw material with an antibacterial coating characterised by low weight while maintaining strength with increased resistance to bending.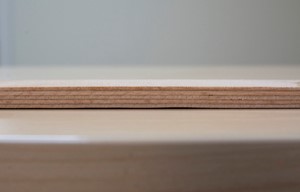 Made of five layers of BK veneer scraps or veneer sheets and two layers of glass fabric
A sandwich panel with improved acoustic properties is a sandwich composite material based on overlaid panels made from recycled and secondary raw materials that can be used as a full replacement for existing systems, mainly due to their good sound insulation properties in the interior, strength and lightweight.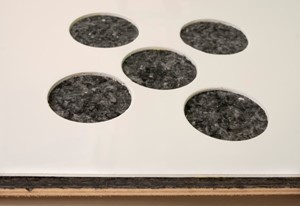 Made of BK joinery plywood and PES non-woven fabric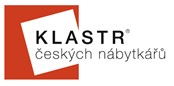 Lucie Haraslinova
Cluster Chairwoman
Cejl 480/12
602 00  Brno
Among the cluster´s member companies whose products are made from renewable biological resources, i.e. mainly wood and timber, we presentDřevozpracující družstvo Lukavec, Dřevotvar družstvo, FMO LIgnum, Gerbrich s.r.o., GRENA, a.s., Kronospan CR, spol. s r.o. and WOOD 4 EVER s.r.o.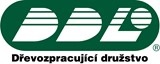 Dřevozpracující družstvo – a major manufacturer of lumber and wood-based panel materials with more than 60 years of tradition. It offers complex wood processing: production of laminated and veneered particleboard and MDF, production of furniture parts and furniture sets on robotic lines, construction lumber, decking, pellets.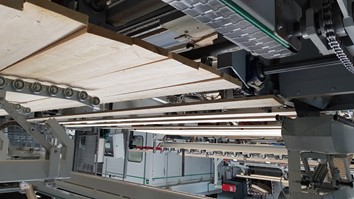 Construction timber

Dřevotvar družstvo – Czech manufacturer of furniture and wooden kitchen utensils with a tradition since 1951. In addition to children's furniture made mainly of solid wood, Dřevotvar cooperative offers a wide range of kitchen utensils in original design and high quality made of solid beech. It produces two million pieces of cookware annually, making it one of the largest manufacturers of this range in Europe.
Kitchen utensils
FMP Lignum is engaged in the production of luxury custom-made bedroom furniture and beech joinery. The furniture is produced in natural finish or twelve shades of stains and coloured oils and is designed according to modern fashion and design trends.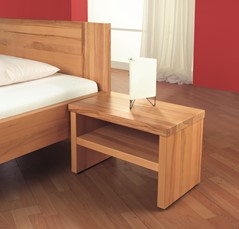 Solid wood furniture

Gerbrich s.r.o. is a Czech company engaged in the production of interior doors and door frames focused on modern technology and quality range of products. The company's tradition dates back to 1897 and since then, honest craftsmanship and experience have been handed down from father to son.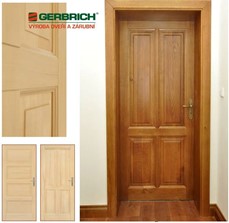 Interior doors and frames 

GRENA, a.s. is a purely Czech company whose history dates back to 1941. The main area of production is fireproof, fireproof, insulating and acoustic vermiculite boards and Grenamat shaped parts. These products have a wide range of applications in the construction and shipbuilding industries, fireplace and stove construction, door manufacturing and many other fields and industries.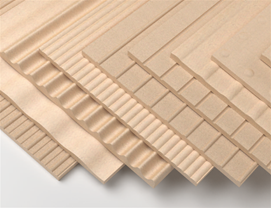 Grenamat AS

Kronospan CR is one of the most modern wood-based panel manufacturing plants in Europe. Since 2006 it has been producing particleboard from recycled wood, saving more than half a million trees a year. In 2022, Kronospan CR, spol. s r.o., became the second company in the world to install wood recycling technology for the production of OSB.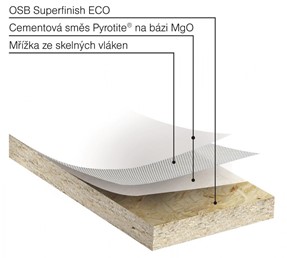 OSB Firestop – chipboard with high structural load capacity and fire resistance

WOOD 4 EVER s.r.o.is a traditional Czech company with many years of experience in the production of solid wood furniture. Each piece of furniture is unique and elaborated in detail. The emphasis is not only on functionality, but also on appearance. The company's mission is to show that wood is an amazing living material that can be used to make unique, distinctive pieces, with a high level of precision craftsmanship that will accompany the customer for a lifetime. WOOD 4 EVER Ltd. advocates the use of old honest practices and processing using modern machinery. The wood must feel good to the touch. Only then will its texture, energy and originality stand out.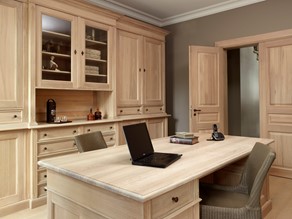 Solid wood furniture