CE Digital & Enviro Grouping (CEDEG)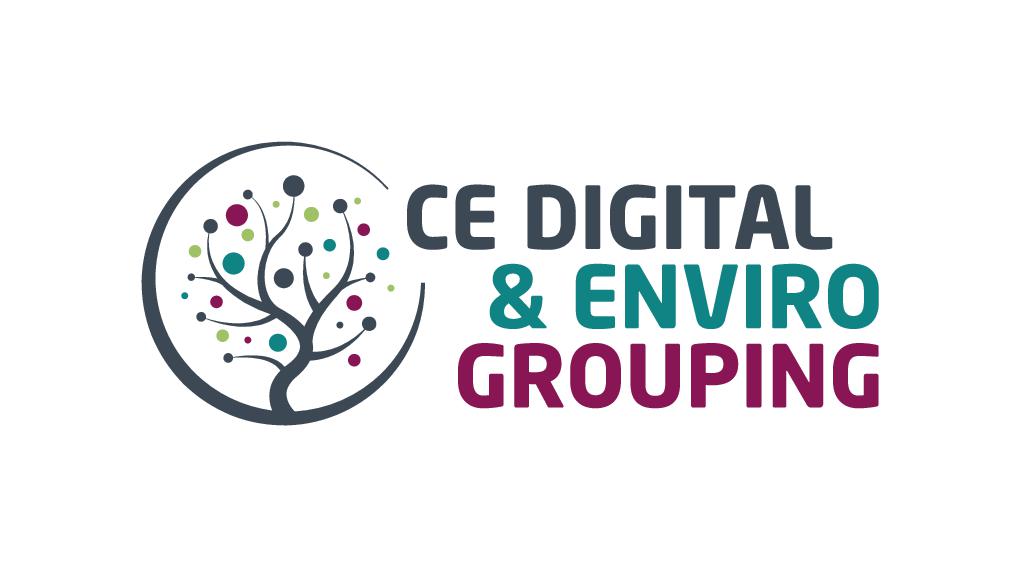 CEDEG is a group of dynamic and progressive entities that are interested in creating meaningful and synergistic projects in the field of digitization and progressive environmental technologies.
Vision:
CEDEG has the ambition to become the most important platform for cooperation in Central Europe in the field of digitalization and progressive environmental technologies within 3 years.
The members of the organization are industry, small and medium enterprises and startups, large companies, leading universities, research organizations and laboratories, progressive European regions, municipalities and more ...
Mission:
CE Digital & Enviro Grouping (CEDEG) is a research, business and networking grouping that operates predominantly within the Central European area.
Through its activities, the organization fulfils the nature of a non-profit organization, a transnational cluster grouping (metacluster).
The metacluster is dedicated to research, development, dissemination and monetization of activities in two important topics of contemporary global society - the field of digitalization and environmentally advanced technologies.
CEDEG, z.s.
Cluster NIC:
08202516
Department:
Moravskoslezský
Number of companies:
33
Employees (estimate):
11161
| CIN | Name | Type | Department | Employees (estimate) |
| --- | --- | --- | --- | --- |
| 31384072 | AEC s.r.o. | Firma | Praha | 0 |
| no NIC | BalticNet-PlasmaTec e.V. | Klastr | Německo | 0 |
| no NIC | Catalan Water Partnership | Klastr | Španělsko | 0 |
| 06576176 | Cermitech | Obchodní společnost | Liberecký | 0 |
| 61249157 | Datasys | Obchodní společnost | Praha | 75 |
| 28416775 | Enterprise solutions s.r.o. | Firma | Praha | 0 |
| no NIC | France Water Team | Klastr | Francie | 0 |
| 54742421 | Givemore Global | Obchodní společnost | Slovensko | 0 |
| no NIC | Greentech Clust-ER | Firma | Itálie | 0 |
| no NIC | InovCluster | Klastr | Portugalsko | 0 |
| 07758715 | IRESA CZ | Firma | Praha | 0 |
| no NIC | MAZOVIA CLUSTER ICT | Klastr | Polsko | 0 |
| 44567146 | MEGA a.s. | Akciová společnost | Praha | 0 |
| 72070382 | NANOPROGRESS, z.s. | Klastr | Pardubický | 0 |
| 09219226 | Nanotech dynamics, s.r.o. | Firma | Liberecký | 0 |
| 26573776 | National Cluster Association | Klastr | Moravskoslezský | 0 |
| 60202335 | Native PR | Obchodní společnost | Praha | 0 |
| no NIC | Packagingcluster | Klastr | Španělsko | 0 |
| no NIC | PLASTIWIN | Klastr | Belgie | 6 |
| no NIC | Secured Communicating Solutions cluster | Klastr | Francie | 0 |
| 26911183 | Service & Support | Obchodní společnost | Jihočeský | 0 |
| 00397687 | Slovak University of Technology in Bratislava | VŠ | Slovensko | 1300 |
| 30842654 | Slovenska obchodna a priemyselna komora | Veřejná instituce | Slovensko | 120 |
| 28856309 | Solar Monitor, s.r.o. | Firma | Liberecký | 7 |
| no NIC | Solartys | Klastr | Španělsko | 8 |
| 17557640 | Sun Care | Obchodní společnost | Česko | 0 |
| 07957157 | TESKALABS LTD, odštěpný závod | Akciová společnost | Praha | 35 |
| 00000000 | TIS partners, s.r.o. | Obchodní společnost | Jihomoravský | 5 |
| 04693817 | Trend Micro | Obchodní společnost | Praha | 7200 |
| 27887464 | TTC Holding a.s. | Akciová společnost | Praha | 380 |
| 62690094 | Univerzita Hradec Králové | VŠ | Královéhradecký | 750 |
| 00216275 | Univerzita Pardubice | VŠ | Pardubický | 1250 |
| no NIC | ZINNAE | Klastr | Španělsko | 25 |