National Machinery Cluster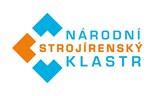 The Czech Machinery Cluster is the registered association of more than 40 compa-nies operating in the field of mechanical engineering. Since its establishment in 2003, it has been active also in the related industries, including service-providing companies and academic institutions.
Its membership base employs more than 20 000 workers and achieves the annual revenue of 1, 75 billion EUR. The manufacturing program of the member companies covers almost the entire engineering sector, from individual engineering products to the production and supply of the largest technological units. The cluster is also successful in the pro-duction of industrial pumps, all kinds of valves and various fittings.
Products/Services
The cluster focuses on supply chains creation, organizes purchase alliances and prepares educational and innovative projects for its members. It also organizes conferences, seminars and workshops for experts and the general public. Its mem-ber companies invest hundreds of thousands EUR a year to the development of technical education. They support students by scholarships and contribute to the promotion of technical disciplines at universities, operate technical colleges and organize various specialized events.
Cooperation opportunities
The cluster leaders, the companies of Vitkovice Machinery Group and Strojirny a stavby Trinec (The Trinec Engineering and Construction Company), significantly influence and support the activities of the cluster. The Vitkovice Machinery Group, which is led and owned by Jan Svetlik, the President of the cluster, forms the technological and commercial basis for the design and implementation of complex international projects, in which the other cluster members can also participate.
Contact: Jaroslav Vidisevsky, vidisevsky@nskova.cz, +420 601 364 581
Národní strojírenský klastr, z. s.
Cluster NIC:
26629437
Department:
Moravskoslezský
Number of companies:
39
Employees (estimate):
19849
| CIN | Name | Type | Department | Employees (estimate) |
| --- | --- | --- | --- | --- |
| 47902744 | AK 1324, s.r.o. | Firma | Moravskoslezský | 37 |
| 29453721 | Argutec, s.r.o. | Firma | Moravskoslezský | 15 |
| 18487009 | BAŠISTA s.r.o. | Firma | Moravskoslezský | 98 |
| 22873643 | Bezpečnostně technologický klastr, z. s. | Spolek | Moravskoslezský | 3 |
| 68407700 | České vysoké učení technické v Praze | VŠ | Praha | 7500 |
| 26877970 | ECOFER s.r.o. | Firma | Moravskoslezský | 3 |
| 07383207 | European Welding Institute s.r.o. | Firma | Moravskoslezský | 5 |
| 48400751 | FERRIT s.r.o. | Firma | Moravskoslezský | 370 |
| 25861697 | Flash Steel Power, a.s. | Firma | Moravskoslezský | 150 |
| 11651091 | H2 Global Group s.r.o. | Firma | Moravskoslezský | 15 |
| 28562844 | Hametal, spol. s r.o. | Firma | Moravskoslezský | 3 |
| 04583302 | Havířovsko-karvinský kovo klastr, z.s. | Klastr | Moravskoslezský | 3 |
| 48200441 | Hydac spol. s r.o. | Firma | Jihočeský | 150 |
| 25826336 | KOFING a.s. | Akciová společnost | Moravskoslezský | 75 |
| 46347267 | KRÁLOVOPOLSKÁ, a.s. | Firma | Jihomoravský | 250 |
| 61943428 | MOSTÁRNA Lískovec®, spol. s r.o. | Firma | Moravskoslezský | 130 |
| 26580845 | Národní energetický klastr, z.s. | Klastr | Moravskoslezský | 3 |
| 06252745 | Národní stavební klastr z.s. | Klastr | Moravskoslezský | 3 |
| 25378341 | PKS servis spol. s r.o. | Firma | Moravskoslezský | 37 |
| 03085406 | PRO-DO projektová a dotační kancelář, s.r.o. | Firma | Moravskoslezský | 6 |
| 27281868 | rt steel s.r.o. | Firma | Ústecký | 22 |
| 00576310 | Sdružení pro rozvoj MSK | Nestátní nezisková organizace | Moravskoslezský | 15 |
| 25862880 | SENSES PLUS s.r.o. | Firma | Moravskoslezský | 0 |
| 60202505 | Spojené slévárny, spol. s r.o. | Firma | Moravskoslezský | 75 |
| 28624432 | Společnost Leseft International s.r.o. | Firma | Moravskoslezský | 5 |
| 00601381 | SPŠ, OA a Jazyková škola, FM, p.o. | SŠ | Moravskoslezský | 150 |
| 00602141 | SPŠ, Ostrava - Vítkovice, p.o. | SŠ | Moravskoslezský | 75 |
| 47674539 | Strojírny a stavby Třinec, a.s. | Firma | Moravskoslezský | 1250 |
| 45193771 | TEPLOTECHNA Ostrava a.s. | Firma | Moravskoslezský | 150 |
| 63987121 | TÜV SÜD Czech, s.r.o. | Firma | Praha | 375 |
| 25849026 | VÍTKOVICE CYLINDERS a.s. | Firma | Moravskoslezský | 750 |
| 27807088 | VÍTKOVICE HAMMERING a.s. | Akciová společnost | Moravskoslezský | 75 |
| 25877950 | VÍTKOVICE HEAVY MACHINERY a.s. | Firma | Moravskoslezský | 750 |
| 45193070 | VÍTKOVICE, a.s. | Firma | Moravskoslezský | 150 |
| 26836025 | VÍTKOVICKÁ STŘEDNÍ PRŮMYSLOVÁ ŠKOLA | SŠ | Moravskoslezský | 151 |
| 62304992 | Vitkovické slévárny, spol. s r.o. | Firma | Moravskoslezský | 375 |
| 61989100 | VŠB – TU Ostrava | VŠ | Moravskoslezský | 2750 |
| 27768953 | VÚHŽ a.s. | Firma | Moravskoslezský | 375 |
| 00216305 | Vysoké učení technické v Brně | VŠ | Jihomoravský | 3500 |